Ayia Napa is located on the south east part of Cyprus and is one of Europe's top summer destinations, as well as a famous clubbing town. Ayia Napa's magnificent long stretches of beach, with exotic turquoise waters and white sand, the various dining options ranging from traditional cuisine to international, the many luxury hotels, budget accommodation and of course its hidden beauty spots, makes it an ideal destination for families, couples and singles.
Best Time to visit
The best time to visit Ayia Napa is from May till June and from September till October. During these two periods, you will find better deals, great weather and great spots on any beach. 
July and especially August is high season, plus locals have their holidays during this period, so expect high rates, high temperatures, busy beaches, restaurants, bars. clubs and streets.
Places to visit in Ayia napa
Leave the beach for a day, wake up early and discover Ayia Napa's hidden gems. For example, the beautifully preserved monastery of Ayia Napa built in the 16th century by the Venetians, located right in the centre of the town. Part of the monastery is built underground, into a rock and right outside, there is an impressive 600 year old sycamore tree. In a walking distance, there is the modern Thalassa Museum, which is dedicated to the historical and social development of the island's sea life. Preserved aquatic species from the prehistoric era and a replica of the ancient commercial ship «Kerynia II», are some of its exhibits worth checking out.
A recent addition to the area is the beautiful outdoor Ayia Napa Sculpture Park. Sculptors from around the world have worked on some amazing works of art, that are exhibited out in the open. It is also worth visiting the Makronissos Archaelogical Tombs, consisting of 19 tombs from the Hellenistic and Roman era, the Venetian Aqueduct that used to supply water to the monastery and the rural churches, such as the Ayia Thekla Church and Ayia Mavri Chapel. Another place you must visit are the stunning sea caves or 'Palatia' at the eastern part of the town. They can be reached by boat or just walk there and go snorkelling or diving. And if you are a romantic, you should most definitely visit the Love Bridge and take photos with your loved one. Lastly, nothing beats the afternoon strolls in Ayia Napa's picturesque harbour.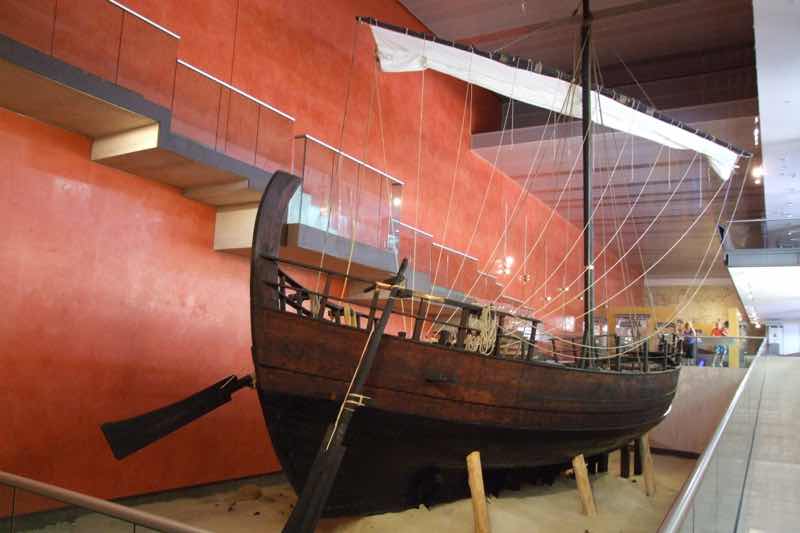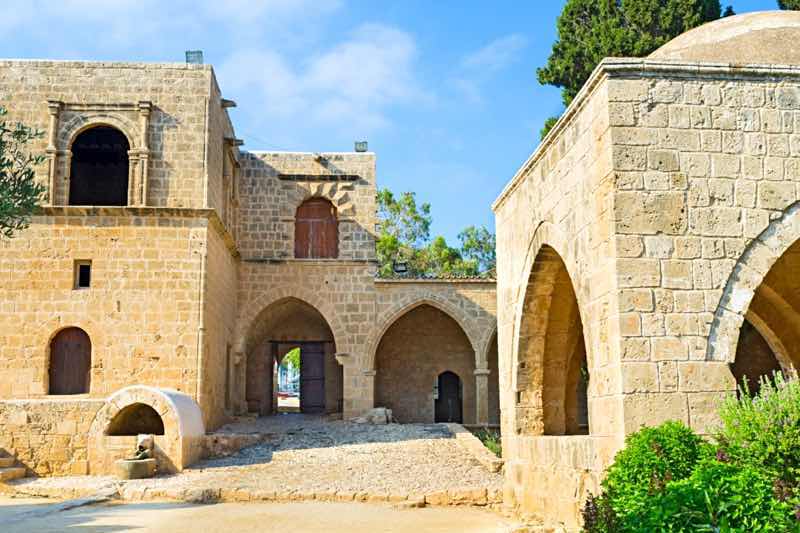 Things to do in Ayia Napa
As Ayia Napa boasts numerous beaches, there are a lot of water sport stations where you can do jet ski, windsurfing, water ski, kayak, kite surfing, snorkelling and so on. To explore the area on a bicycle, there are a lot of interesting routes you can take, flat and mountain ones. Same goes for exploring on foot, where you can take one of the walking trails in various locations in the area. On the other hand, if you just want to have fun and relax, you can spend your days at one of the many beach bars, dancing and enjoying cocktails and local beers (Keo & Carlsberg)! For a fun day, away from the beach, it is worth checking out the fantastic Ayia Napa Waterpark, on the west entrance to the town. Waterpark's theme is the ancient Greek mythology and the park itself has won many international awards.
If you fancy swimming in various spots around Ayia Napa and Protaras, you can hop on, on one of the boat trips, that start their all day tour at the harbour. During the night, Ayia Napa is transforming into a party town. The streets and squares are packed with people, walking and enjoying their dinner and drinks. If you are not a clubbing person, or if you have children, or even if you are young at heart, it is worth visiting Parko Paliatso Luna Park. Before you leave town, stop by the 'I Love Ayia Napa' sculpture, located at the centre of the town and take a picture to remember!
Walking around the streets and alleys of Ayia Napa, visitors will discover a diverse range of shops and products available, including local handicrafts and artwork, such as wood carvings, embroidery and jewellery. There are plenty of souvenir shops, trendy club wear boutiques and you can even find outlets selling designer sunglasses and watches.
Many of the local shops and fashion boutiques in Ayia Napa are family run, small in size and very friendly.
During the summer most shops open at 9:00 or 10:00 in the morning and are open right through until 10:00  or 11:00 in the evening. Have in mind that on Wednesdays some shops close in the afternoons and many shops, like clothing stores, do close on Sundays. Most tourist shops stay open 7 days a week.
During the winter most shops close altogether, and those that are open are working only from 9:00 am until 7:00 pm. 
Don't forget to try some local wines and spirits, and maybe take a bottle or two back home as gifts.
Best Beaches in
Ayia Napa
Ayia Napa has some of the best and most beautiful beaches on the island, including 14 blue flag beaches. The most famous beach is the one that appears in almost all advertising campaigns on Cyprus, the breath-taking Nissi Beach. Its pristine turquoise waters and golden sand are truly amazing. During the day Nissi Beach is packed with people, sunbathing, swimming or even dancing in one of its buzzing beach bars. Around that area, you will find similar beaches, like Makronissos, Lanta and Golden Beach, to mention a few.
Similarly, on the other end of the town, next to the harbour, you will find the Pantachou (Grecian Bay) beach, a 1.5 km long beach, with golden sand and turquoise waters, our favourite beach in Cyprus. Unlike Protaras, there aren't many small bays in Ayia Napa, but it is worth discovering those few ones such as Ammos tou Kampouri, Katsarka, Vathia Gonia, and the gorgeous Ayia Thekla beach located 6 km to the west of Ayia Napa.
All the beaches in Ayia Napa are fully organised with umbrellas and sunbeds, rented by the Ayia Napa Municipality. Each sunbed and umbrella cost €2.50 for the whole day, so grab your gear early in the morning for the best spot on the beach. Most of the beaches have at least a kiosk or a beach bar around, and there are many restaurants in close proximity everywhere.
Accommodation Options in Ayia Napa
Finding the perfect place to rest your head after a long day of exploring is essential for any vacation. Ayia Napa offers a diverse range of accommodation options to suit every budget and preference. From luxurious resorts to charming villas and everything in between, you'll find your home away from home in this idyllic coastal town. Some of the best areas to book your stay include the Nissi Beach area, Ayia Napa Town Centre, and Limanaki area. In this section, we'll guide you through the various accommodation options, along with some top-rated properties.
Luxury Resorts
For travellers seeking the ultimate in comfort and indulgence, Ayia Napa is home to several luxurious resorts that offer top-notch amenities, world-class service, and stunning views.
Mid-Range Hotels
For those looking for a balance between comfort and affordability, Ayia Napa boasts a variety of mid-range hotels that offer quality accommodations without breaking the bank.
Self-Catering Apartments
If you prefer the flexibility and independence of a self-catering apartment, Ayia Napa offers plenty of options to suit your needs.
Villas
For a more intimate and private experience, consider booking a villa for your stay in Ayia Napa. These properties offer ample space and all the comforts of home, making them perfect for families or groups of friends.
With the right accommodations in hand, your Ayia Napa adventure is sure to be a trip you'll never forget!
Check our Selected High Rated Hotels at booking.com below or search your stay using the map below showing all Hotels and Holiday Rentals in Ayia Napa!

All Hotels & Vacation Rentals at the lowest Prices available online!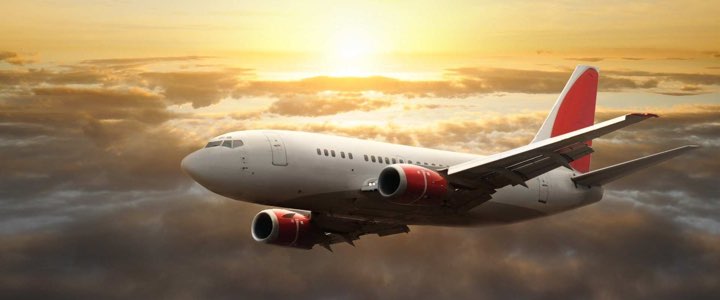 Search and find the best flight deals online Compare airfares from 728 airlines and hundreds of travel sites.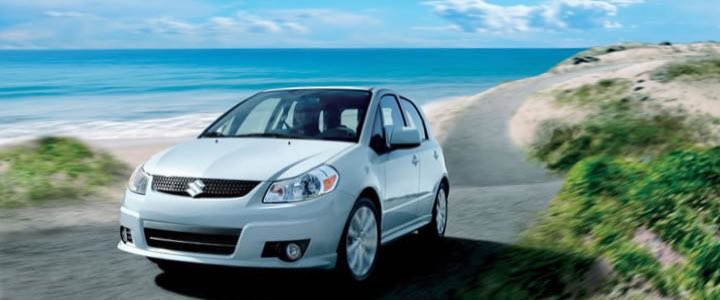 Explore the island on your pace with a car. Search and compare 900 companies for the best car rental deals.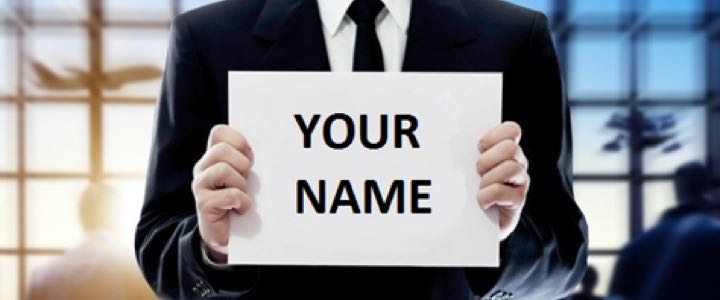 Book a private or shared airport transfer from Larnaca or Paphos International Airports and enjoy a stress-free start to your trip.
Places to eat in Ayia Napa
In the town of Ayia Napa, there many and interesting choices for dining. First of all, some of the oldest traditional taverns in the whole of Famagusta area are located in Ayia Napa. You must visit them, enjoy local delicacies and of course, the famous Cyprus Mezze! Secondly, if you fancy Mexican, Chinese, Thai, Greek, Middle Eastern, Japanese, Italian, burgers, pub food, hot dogs, Indian, Mediterranean or even Polynesian cuisine, there many options to choose from.
Ayia Napa's culinary scene has been upgraded impressively in the last ten years and now there are quite a few, really good restaurants, casual and formal, worth checking out. Apart from the ones, in and around town, there are some good restaurants inside in some of Ayia Napa's finest hotels, in which non-residents can also dine in.
Before you head to the beach grab a bite (or take some food with you) in one of the many bakeries in town. You should try the local cheese pie made with halloumi and fresh mint, the traditional olive pie made with black olives, or even take with you a sandwich with halloumi, lountza (local cured pork meat) and tomato. To dine in, many of the restaurants and snack bars are open throughout the day, although quite a few open around 5- 6 pm, just in time for early dinner. As for the choices, there is a wide range of cuisines being served in the town's eateries.
It has been more than a decade, that Ayia Napa was voted one of Europe's top clubbing summer destinations. During the day, Ayia Napa is all about the beach, although partying starts early at the beach bars. During the night though, things change. The neon lights take over the Ayia Napa sky and the town is been transformed into a huge party town! Yes, Ayia Napa is big on nightlife. There are more than 80 bars, pubs and clubs where you can dance until the early morning hours. In the centre of the town, right over the Ayia Napa Monstery, there is a large area filled with big clubs, most of them themed ones i.e. a Flintstones' one, a jungle-like, a castle-replica and so on.
A lot of dance parties, are being organised, inside these clubs, throughout the summer season, many of them guest-hosting famous DJs from around the world. As for the music? Hip Hop, R 'n' B, Trance, House, you name it. Ayia Napa is the place to attend some crazy and unforgettable parties! And if you fancy some karaoke, or live acoustic music, or dance shows, there are plenty of them too. Do you, however, want something on the calmer and quieter end? Worry not! Lovely rooftop bars around town, playing ambient and lounge music, are ideal to spend your summer nights, while drinking cocktails and why not, enjoying some shisha! One thing is for sure, Ayia Napa is a town than never sleeps!