Ayia Napa Travel Guide
A Symphony of Sea and Fun
Dive into our complete Ayia Napa guide, exploring top attractions, culinary delights, serene beaches, and local secrets. Unlock the ultimate Ayia Napa experience with expert insights.
Overview
Situated on the southeast coast of Cyprus, Ayia Napa unfurls a vibrant tapestry of sun-soaked pleasures and pulsating nightlife. As the morning sun casts its golden rays, the town's stunning beaches beckon with their crystalline waters and soft sands. Nissi Beach is the epitome of coastal allure, where the gentle waves invite you for a refreshing dip, and the lively beach bars promise a taste of the town's exuberant spirit. Venture inland and the charming Monastery of Ayia Napa offers a tranquil retreat amidst a bustling resort town, its stone walls holding whispers of bygone eras. The surrounding streets come alive with the vibrant hues of local boutiques and the enticing aromas of nearby cafes, each corner revealing a new facet of Ayia Napa's eclectic charm.
As dusk descends, Ayia Napa transitions into a hub of electrifying nightlife, its heart beating to the rhythm of music echoing from the myriad of clubs and bars. The famous Ayia Napa Square becomes a melting pot of cultures, where revellers from around the globe gather to celebrate the night. The beats of electronic dance music from the renowned clubs meld with the traditional tunes from local taverns, creating a harmonious blend of old and new. Each venue invites you to dance the night away under a canopy of stars, offering a night of escapade that mirrors the town's lively ethos. Even the quieter corners of Ayia Napa provide an intimate experience with cosy bars and beachfront restaurants, where the soothing sound of the waves accompanies your moonlit dinner. With every sun-kissed day and starlit night, Ayia Napa extends an invitation to delve into a holiday filled with vivid experiences and unforgettable memories.
Best Time to Travel to Ayia Napa
Ayia Napa, much like other vibrant cities of Cyprus, is cradled in a Mediterranean climate that unveils a palette of warm, sun-drenched summers and mild, gentle winters.
Spring (March to May): Spring heralds a season of mild warmth and blooming beauty, making it an opportune time to experience Ayia Napa's natural vistas. From March till May, the weather is amiable, enticing the wanderer to explore the city's charming streets and idyllic beaches without the summer crowds.
Summer (June to August): Summer in Ayia Napa is a grand celebration of sun and sand. Particularly between June and September, the town bathes in glorious sunshine, with July being the hottest month, boasting an average daily maximum of 32°C. This season lures sunseekers and clubbers alike, especially from mid-July to August, turning the city into a lively hub of sun revellers and rhythmic nights.
Autumn (September to November): As summer bids farewell, autumn steps in with a gentle caress of mild warmth, enjoyable from September to October. This period still offers warm temperatures without the summer's fervour, making it a delightful time for beach outings and strolls along Ayia Napa's picturesque coastline.
Winter (December to February): Winter in Ayia Napa is a milder affair compared to its European counterparts. Although a quieter season, it presents a peaceful retreat for those seeking solace from the bustling tourist scenes of summer and autumn.
Ayia Napa's allure is a melodious tune that plays all year round, offering varied experiences to satisfy the whims of beach lovers, history enthusiasts, and nightlife aficionados alike. Whether it's the effervescent energy of summer or the tranquil embrace of winter, Ayia Napa promises unforgettable memories at every turn.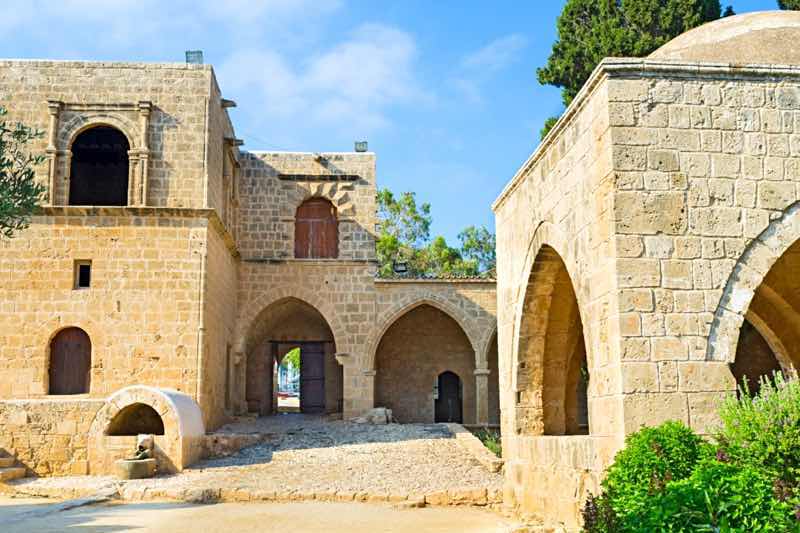 Where to stay
Prime Spots in Ayia Napa
Ayia Napa boasts many accommodation options to suit every traveller's taste and preference. If you're a beach lover, you have several enticing areas to consider. The Nissi Beach area, known for its idyllic crystal-clear waters, offers a splendid range of hotels, such as Nissi Beach Resort and Vassos Nissi Plage Hotel & Spa, that allow you to wake up to mesmerizing sea views. Similarly, the Pantahou Beach area, next to Ayia Napa Harbour, is another haven for beach enthusiasts. Peppered with beach resorts, staying in this vicinity, including options like the luxurious Grecian Bay Hotel and Okeanos Beach Boutique Hotel, ensures you are only a few steps away from the inviting sands and azure waters.
For the urban explorers who prefer a more bustling environment, Ayia Napa's vibrant city centre offers an entirely different experience. You are at the heart of the city's pulsating nightlife, trendy shops, and delectable eateries here. Recommended properties like Napa Plaza Hotel (Adults Only) and Petrosana Hotel Apartments place you smack-dab in the middle of all the action, ensuring that you are part of Ayia Napa's lively atmosphere when you step out of your door. With a variety of options available, you are sure to find the perfect destination that aligns with your holiday aspirations.
Ayia Napa's Pinnacle of Luxury
For those who seek nothing but the best, Ayia Napa's luxury resorts are in a league of their own. Alion Beach Hotel epitomizes sheer luxury with its plush rooms, secluded beachfront, and many gourmet dining choices. As a perfect haven for couples, Adams Beach Hotel & Spa is a pure indulgence, offering awe-inspiring sea vistas, a sumptuous spa, and an elevated cocktail lounge to sip the night away.
Mid-Range Marvels
Don't want to splurge but still crave a remarkable holiday? Say no more. Anmaria Beach Hotel & Spa delivers tranquil sea views, cosy yet luxurious rooms, and an inviting atmosphere, all wrapped up in an affordable package. Likewise, Pavlo Napa Beach Hotel seamlessly combines creature comforts with local flair, accentuated by its stunning beachfront location.
The Ultimate Budget Experience
For the budget-savvy voyager, Ayia Napa doesn't disappoint. Corfu Hotel is a cost-effective choice that skimps neither on comfort nor location, situated near the city's pulsating heart. On the other hand, Anonymous Beach Hotel offers a mix of affordability and convenience, featuring cosy rooms, a vibrant pool area, and proximity to the beach and nightlife.
Vacation Like an Insider
If you're looking to absorb the local vibes while enjoying the amenities of home, Ayia Napa's holiday rentals are your go-to. Spiros Luxury Apartments offer spacious living spaces and fully-equipped kitchens, while just a short distance from popular attractions. If you are looking for a luxurious stay, Seafront Villa Cecelia by Ezoria offers breathtaking sea and sunset views, promising unforgettable holiday memories.
Ready to secure your dream accommodation in Ayia Napa? Make your reservation hassle-free using our interactive map below, where you can explore each hotel's location. Alternatively head over to Booking.com to finalise your plans. Enjoy your stay!

Things to Do in Ayia Napa
Ayia Napa, an epitome of coastal allure, invites you on a journey where every step echoes the rhythm of Mediterranean waves and the whispers of ancient tales. The pristine beaches like Nissi Beach, the tranquil cove of Konnos Bay, and the historic charm of Cape Greco National Park entice explorers with the promise of sun-kissed memories and cultural imprints. As nightfall descends, the city pulses with a vibrant nightlife scene, a melody of youthful exuberance resonating under the starlit sky.
In Ayia Napa, your quest for adventure is within arm's reach, with a plethora of excursions awaiting to unveil the city's multifaceted beauty. The curated tours from Viator offer an enriched exploration of Ayia Napa's essence, portraying its coastal, inland, and aquatic allure.
Sea Whisperer's Voyage
In Ayia Napa, the call of the ocean is impossible to resist. Board the "Blue Lagoon Cruise" and feel the refreshing sea breeze as you venture through the crystal-clear waters to the renowned Blue Lagoon. The journey amplifies with the The APHRODITE 2 LAZY DAY CRUISE including Lunch onboard, where you cruise along the east coast of Cyprus, with plenty of stops to swim along the way.
Gastronomic Journeys and Cultural Threads
Cyprus culinary landscape is a rich tapestry of traditional flavours and modern gastronomy. Embark on the Village Venture: Troodos Mountains Food & Wine Small Group Day Tour, where you'll be driven into the Troodos mountains through carefully selected villages to visit 5 traditional product workshops and taste a variety of Cypriot delicacies. The taste exploration continues with the Famagusta and Salamis Excursion, a voyage through the ancient ruins and modern cuisine, a testament to Cyprus' enduring culinary heritage.
Time-Traveler's Pathway
The rich historical fabric of Cyprus unfolds through its ancient ruins and timeless narratives. The Pafos and Kourion – Coach Tour from Ayia Napa is your gateway to the past, where every stone has a story. Complement this exploration with the Famagusta and Salamis Excursion from Ayia Napa, a journey through the corridors of history, unveiling the city's ancient glory and modern evolution.
Playful Hearts, Cherished Memories
Family bonds flourish in the playful ambience of Ayia Napa. Set sail on the Mega Day Black Pearl Cruise from Ayia Napa, where you will get photo-worthy views of the coast of Cyprus as the kids are engaged with live pirate-themed entertainment and a treasure hunt. On the shores, the playful realms of "WaterWorld-Themed Waterpark" beckon, a paradise of splashing joy and endless amusement, promising a day filled with family fun and cherished memories.
Booking Your Adventure
Embark on a seamless adventure in Ayia Napa by booking your tours and activities through Viator.com. With just a click, the vibrant tales of Ayia Napa are ready to be explored, each narrative promising a blend of excitement and cultural enrichment.
Best Beaches in Ayia Napa
Ayia Napa, the jewel of the eastern Mediterranean, beckons with its tapestry of beaches, ranging from vibrant party shores to havens of undisturbed nature. This corner of Cyprus is a siren's call to sun-seekers and sea lovers, with its legendary crystal-clear waters and powdery, white sands.
Begin your coastal journey at Nissi Beach, where the rhythms of beachside DJs blend with the laughter of a jubilant crowd. A hotspot for the young and the young at heart, this beach is famous for its festive atmosphere and water that shifts from the palest aquamarine to the deepest sapphire. Its shallow waters and bountiful amenities make it perfect for a day of sun-soaked revelry.
In contrast, the tranquil embrace of Makronissos Beach offers a respite for those searching for peace. With its trio of bays edged by natural rock formations, Makronissos serves as an idyllic backdrop for a leisurely day spent lounging by the sea or delving into the pages of a captivating novel.
Grecian Bay Beach, next to Ayia Napa Harbour, with its proximity to the town's heart, provides a convenient escape with a picturesque fishing harbour, adding to the charm. Here, families gather to build sandcastles and paddle in the gentle surf while others explore the undersea world with snorkel masks clutched in eager hands.
For the adventurer, the wild beauty of Cape Greco's coves awaits, where snorkellers and divers can plunge into the embrace of the azure depths, discovering a world of marine life and hidden caves. It's where nature's artistry is on full display, under the watchful eyes of the coastal cliffs that guard these ancient waters.
Ayia Napa's beaches are chapters of an island storybook, with each cove and stretch of sand narrating its enchanting tale. From the vibrant festivity of Pantachou Beach to the unspoiled serenity of Landa Beach, there is a shoreline for every taste and temper. In Ayia Napa, every beach is a world unto itself, inviting you to write your own story in its golden sands and to dance with the waves that have kissed the coast for millennia. The shores of Ayia Napa don't just beckon; they charm, offering an escape where every moment is painted with the hues of paradise.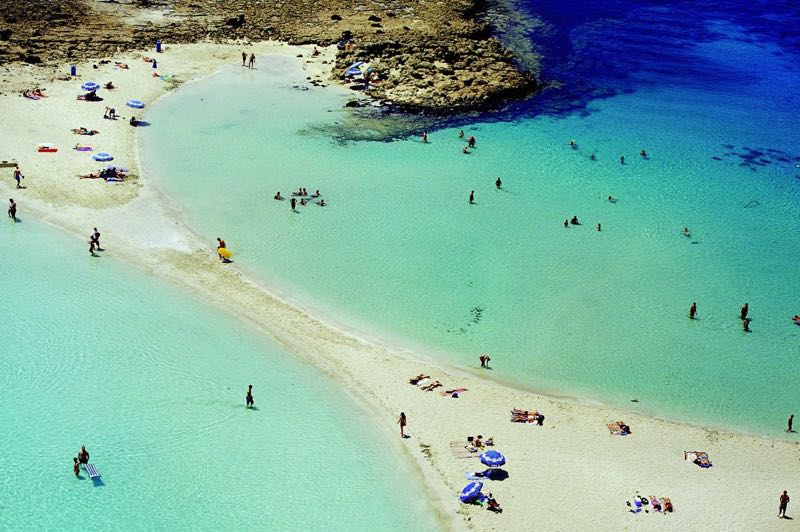 Shopping in Ayia Napa
The allure of Ayia Napa extends beyond its vibrant nightlife and idyllic beaches, nestling within its heart a shopping experience that's as diverse as it is delightful. Whether you're searching for the perfect souvenir, designer apparel, or a unique piece of Cypriot culture, Ayia Napa's shopping scene opens up a world of possibilities.
Signature Streets and Boutiques
At the epicentre of shopping in Ayia Napa lies Nissi Avenue, a bustling street adorned with many boutiques and stores. As you stroll down this lively avenue, you'll encounter shops like Terminal, Y2K Boutique, J&C Casuals, and Donani, each offering a unique array of fashion-forward pieces and souvenirs​1​. It's a place where every turn holds the promise of discovery, making it a haven for shopaholics and casual shoppers alike.
Traditional Treasures
Ayia Napa is rich in tradition, reflected in its retail offerings. Various boutiques around the town showcase the exquisite handmade Lefkara lace, traditional pottery, and other artefacts that tell tales of the island's rich history and culture. These boutique stores offer more than just a shopping spree; they provide a journey through the essence of Cypriot craftsmanship.
Modern Shopping Venues
For a more contemporary shopping experience, the Plaza Shopping Centre is the largest in Ayia Napa, offering a wide range of products from clothes and shoes to jewellery and souvenirs​. This modern hub encapsulates the essence of today's retail, housing local and international brands, ensuring a satisfying spree for every shopper.
Quaint and Curious
Aside from the more prominent outlets, Ayia Napa is dotted with more minor, quirkier shops that provide a distinct shopping experience. You'll find a diverse range of products that make for perfect gifts or personal keepsakes to remind you of the sun-soaked days and starry nights of Ayia Napa.
In essence, shopping in Ayia Napa is a delightful blend of the old and the new, each shop a gateway to the town's vibrant culture and tradition. As you wander through the streets, every purchase tells a story, making your shopping experience in Ayia Napa not just a retail therapy but a voyage through the cultural tapestry of Cyprus.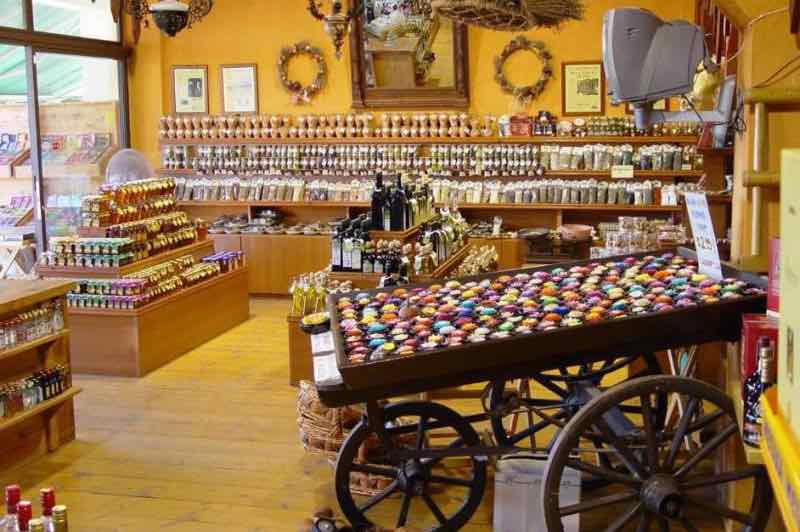 Where to eat in Ayia Napa
In Ayia Napa, a culinary mosaic awaits, where each restaurant dotting the vibrant Nissi Avenue and the charming old town alleys offers a unique taste of this Mediterranean haven. From upscale dining by the harbour, showcasing the day's freshest catch, to the hearty traditional meze in family-run tavernas and the international flavours in the central square, Ayia Napa's dining scene celebrates culture and cuisine. As evening falls, the town's eateries buzz with the promise of unforgettable meals, whether it's a romantic beachfront setting or a lively local taverna, ensuring every dining experience is as enchanting as the destination itself.
Local Delights: The Essence of Cyprus
Begin your culinary adventure at Elia Restaurant Cyprus, a sanctuary of Cypriot hospitality. Here, the meze platter is a canvas of local artistry, with each dish painting a stroke of flavour that is both bold and traditional. The "halloumi whispers" and "olive hymns" are not just food; they are stories of Cyprus served on a plate.
Seafood Specialties: Ocean's Bounty
At Flames Restaurant and Bar, the treasures of the Mediterranean Sea are brought to your table. Imagine the "symphony of the sea" with their seafood platter, where each morsel, from the tender calamari to the grilled octopus, is a note in an aquatic melody that resonates with the soul of Ayia Napa.
Italian Infusion: A Taste of the Mediterranean
For a romantic escapade, Sale e Pepe Italian Restaurant offers an Italian serenade amidst the Cypriot rhythm. Here, the "pasta sonnets" are recited with a passion, and the "pizza ballads" are baked to perfection, each slice a testament to the love affair between Italy and Cyprus.
Elevated Elegance: A Gourmet Experience
The Deck Terrace Restaurant is where elegance meets the palette. With their "carpaccio couture" and "salad sonnets," dining under the stars becomes an affair to remember. The "prawn poetry" here is not merely food; it's a culinary masterpiece.
The Heart of Tradition: Greek Gastronomy
At En-yevo Tavernaki, the spirit of Greece is alive in every dish. The "kleftiko tales" and "moussaka myths" are not just meals; they are a passage through time, a taste of the legends of old Cyprus.
Mediterranean Fusion: The Crossroads of Flavours
Blueberries Restaurant and Bar is where European finesse meets Mediterranean passion. The "moussaka mosaic" here is a masterpiece, each layer a different hue of flavour, and each bite a different shade of Cyprus.
Authentic Encounters: A Homely Feast
Opas Traditional Tavern is your final stop, where the "souvlaki saga" unfolds with each skewer, and the "sea bream dreams" are as authentic as the Cypriot sun.
In Ayia Napa, every meal is a story, every restaurant a chapter in your travel tale. So, where will your taste buds travel tonight?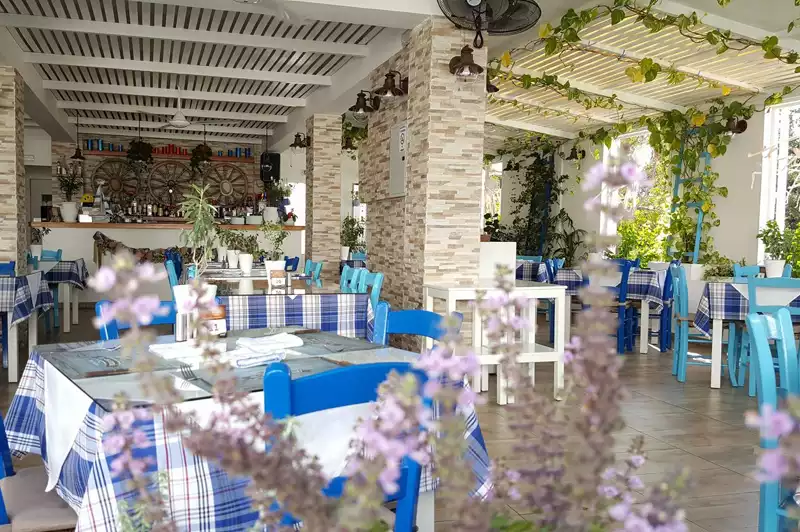 Nightlife in Ayia Napa
Ayia Napa, Cyprus's jewel of nocturnal delights, offers an eclectic array of venues that cater to the whims and fancies of night owls from across the globe. As the sun dips below the horizon, the town transforms into a pulsating paradise for party-goers and cocktail connoisseurs alike.
Bars: Quenching Thirsts with Style
The evening in Ayia Napa begins on a high note at Roof Burger Bar, where gastronomy meets mixology, offering breathtaking Mediterranean vistas. Meanwhile, The Square Bar serves as the cornerstone of live music in Ayia Napa, reverberating with harmonious melodies until the small hours.
For a swashbuckling night, Pirates Inn invites you to don a pirate's hat and navigate through a sea of rum-infused concoctions, while the Tiki Bar transports you to a Polynesian paradise, amidst a maze of bamboo and palm leaves.
For those seeking a more refined retreat, Pepper Bar Lounge offers a symphony of sophisticated spirits and sushi, coupled with soulful soundtracks that resonate into the night.
Clubs: Dancing 'til Dawn
The Castle Club stands as a bastion of the club scene, with its myriad music rooms and VIP experiences, making it a sanctum for dance devotees. Not to be outdone, Club Ice offers a state of the art lighting and sound system, home of the biggest night brands from the UK and Europe.
Dance aficionados can find their rhythm at Club Black N' White, a venue that's synonymous with celebrity and style, pulsating with urban beats and soulful sounds.
In the midst of these clubbing colossi, Ambassaden Bar emerges as a Scandinavian sanctuary that melds convivial vibes with live entertainment, from euphonic karaoke to engaging quiz nights.
Ayia Napa's nightlife tapestry is woven with vibrancy and vivacity, beckoning revellers to indulge in an experience where every night promises a new adventure under the Cypriot moonlight.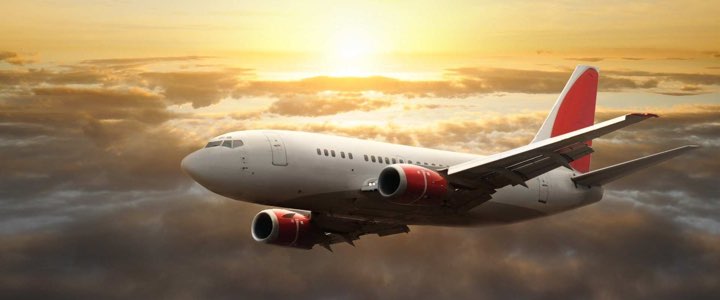 Book Flights
Search and find the best flight deals online Compare airfares from 728 airlines and hundreds of travel sites.
Search Flights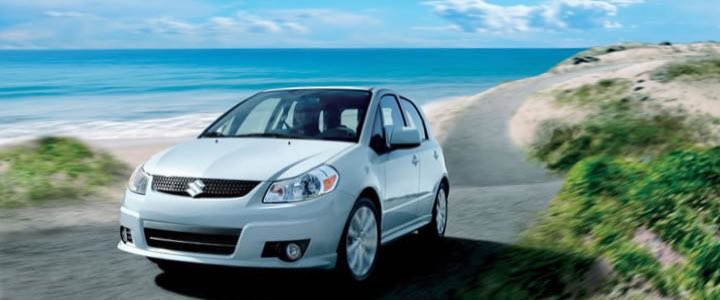 Book Car Rentals
Explore the island on your pace with a car. Search and compare 900 companies for the best car rental deals
Search Car Rentals
Explore Nearby Destinations