Protaras Travel Guide
Where Azure Waters Meet Golden Sands
Dive into our complete Protaras guide, exploring top attractions, culinary delights, serene beaches, and local secrets. Unlock the ultimate Protaras experience with expert insights
Overview
Perched on the southeastern coast of Cyprus, Protaras is a gem that sparkles with golden sands and crystal clear waters. This serene resort town beckons tranquillity-seekers and beach lovers with its pristine coastline, where the Mediterranean Sea gently laps against the shore. The famed Fig Tree Bay cradles a quaint islet within its waters, offering a picturesque retreat for sunbathers and snorkelers alike. Venture beyond the beach, and Protaras reveals a landscape adorned with windmills and quaint chapels, each holding tales of tradition and simplicity. The nature trails here invite you to explore the rugged beauty of Cape Greco, where panoramic sea views reward every step you take towards the rocky headlands.
As the sun casts a warm glow, Protaras unveils its laid-back charm. The town's tavernas come alive with the aromas of freshly grilled halloumi and souvlaki, inviting you to partake in a Cypriot culinary adventure. When night descends, the soft strum of bouzouki music fills the air, creating a tapestry of sounds that resonate with the island's musical tradition. Every evening here is an invitation to enjoy the simplicity of life, be it through a stroll along the moonlit beaches or a friendly gathering at a local tavern. The small yet vibrant street markets offer a bouquet of local crafts and produce, allowing you to take a piece of Protaras. With each gentle wave and each whisper of the breeze, Protaras promises a rejuvenating escape from the hustle of the every day, cradling you in its serene and homely embrace.
Best Time to Travel to Protaras
Like its Cypriot counterparts, Protaras basks in a Mediterranean climate, offering sun-kissed days and gentle breezes across the seasons.
Spring (March to May): Spring in Protaras is a time of rejuvenation. The town slowly awakens from winter slumber, with warm rays of sunshine casting a soft glow on the blossoming flora. This period presents a serene backdrop for explorations before the summer crowds converge on this coastal haven. The mild temperatures invite you to delve into the natural wonders of Protaras, be it the clear waters of Fig Tree Bay or the tranquil trails of Cape Greco..
Summer (June to August): Summer unveils Protaras in its full glory. The skies are a clear azure, and the sun beams brightly, warming the golden sands. It's the zenith of the tourist season, where the beaches buzz with sun-seekers and the evenings reverberate with lively festivities. It's prudent to book accommodations and excursions in advance during this bustling period. The sun can be pretty potent, so a good sunblock is your companion for outdoor adventures.
Autumn (September to November): As summer retreats, autumn steps in with a milder temperament. The crowds dissipate, yet the warm embrace of the sea remains, offering pleasant swims under a softer sun. The town's rhythm slows down, yet the essence of Protaras' jovial spirit thrives in the local taverns and cosy cafes that dot the shoreline.
Winter (December to February): Winter in Protaras is a whisper of cool breezes and occasional showers. Unlike the vigorous winters of the mainland, Protaras' winter is gentle, offering a peaceful retreat. Though many establishments close for the season, the natural beauty of Protaras remains undeterred, inviting a quiet exploration of its scenic landscapes.
At the heart of it, the allure of Protaras is evergreen. Whether it's the vibrant summer festivities, the autumnal serenity, or the winter's peaceful embrace, Protaras opens its arms to offer a blend of experiences that resonate with the rhythm of the seasons.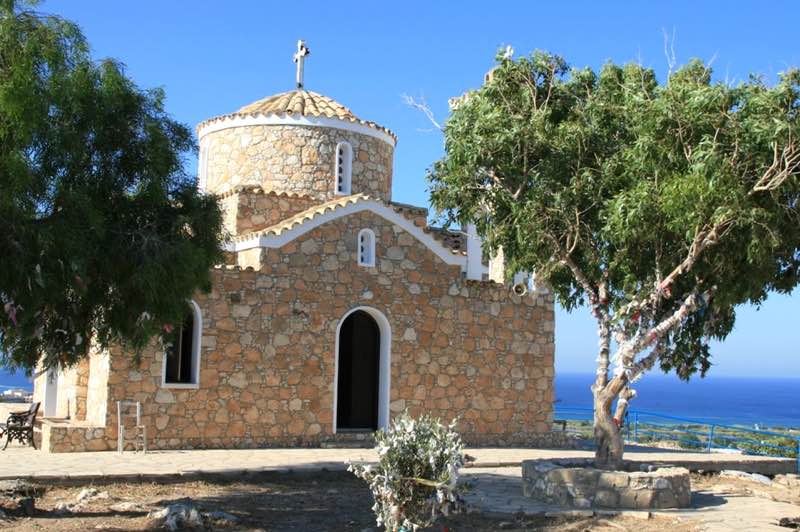 Where to stay
Deciding on your ideal accommodation in Protaras amplifies the excitement of your upcoming journey. Whether you're nestling near the vivid coastline, diving into the heart of the town, or seeking solitude in scenic retreats, Protaras offers diverse lodging options.
Unveiling the Best Areas in Protaras
The centre of Protaras is a vibrant and lively place full of excitement and energy. This area is renowned for its diverse selection of restaurants, bustling shopping areas, lively nightlife, and easy access to the iconic Fig Tree Bay Beach. The Sunrise Pearl Hotel & Spa provides an ideal haven if you want to soak up this cosmopolitan atmosphere. This comfortable retreat marries the best of urban life with beachside relaxation.
The area around Cape Greco National Park is a tranquil refuge for nature enthusiasts, offering scenic cliffs, hiking trails, and hidden coves. If you're seeking a retreat that combines luxury with the great outdoors, the Grecian Park Hotel is an excellent choice. Nestled amidst the park's vibrant hues, this high-end establishment offers an array of amenities that capture the essence of indulgent comfort, all while providing easy access to nature's wonders.
Moving north from the centre, Pernera offers a quieter but equally appealing experience. Perfect for families or travellers looking to unwind in a less crowded setting, Pernera is a paradise for water sports and serene beaches. If you're travelling with family, the Crystal Springs Beach Hotel is a cornerstone of comfort in Pernera. With its inviting atmosphere and many facilities, it promises a holiday where every family member finds their slice of joy.
For Couples Seeking Romance and Elegance
For couples yearning for a dose of romance intermingled with luxury, the heart of Protaras is a treasure trove. Kapetanios Bay Hotel offers not just a room but an experience, with its recently upgraded pool area featuring a swim-up bar and jacuzzi. Just a stone's throw away, the Silver Sands Beach Hotel provides a perfect backdrop for romantic escapes, with a sauna and sports facilities.
Family-Friendly Retreats
Families looking for convenient and child-friendly locales will delight in the Sunrise Beach Hotel. Situated in a central location, this hotel offers expansive pools and diverse dining experiences that are a hit with children. On the other hand, Sunrise Oasis Hotel & Waterpark offers three swimming pools and a separate children's section, ensuring a stress-free holiday for all.
Solo and Adult-Only Sanctuaries
Solo travellers and adult-only groups will find their sanctuary in the Sunprime Protaras Beach – Adults Only, a haven specifically designed for adults. A captivating breakfast spread awaits every morning, ranging from Continental to Full English/Irish. Also, in the adults-only category, the Sunrise Jade Hotel – Adults Only offers an excellent blend of solitude and proximity to the city's vibrant atmosphere.
Luxurious Getaways
If luxury tops your list, consider the opulent The Blue Ivy Hotel & Suites, positioned perfectly to offer grandeur and scenic views. For an equally luxurious experience tailored for adults, The King Jason Protaras leaves no stone unturned, offering an array of top-notch amenities, including a hot tub and a bicycle rental service.
Mid-Range Options
Travellers who seek a perfect balance between cost and comfort should check out the Iliada Beach Hotel, located right by Protaras and Fig Tree Bay. The MyroAndrou Beach Hotel Apartments offer air-conditioned units with balconies overlooking the tranquil sea for another excellent mid-range option.
Budget-Friendly Options
Kokkinos Boutique Hotel is a cost-effective option for those on a budget without skimping on essential amenities. Another pocket-friendly choice is Protaras Plaza Hotel, located just 100 metres of Fig Tree Bay Beach
Holiday Rental Comforts
If a home-like setting appeals to you, Proteas Mare Suites offer modern amenities in a tranquil environment. Consider Phaedrus Living Luxury Flat Protaras Sea View 9, conveniently located near the iconic Fig Tree Beach, for a spacious, tastefully decorated stay.
Ready to secure your dream accommodation in Protaras? Make your reservation hassle-free using our interactive map below, where you can explore each hotel's location. Alternatively head over to Booking.com to finalize your plans!

Things to Do in Protaras
The quaint town of Protaras, nestled along the southeastern coast of Cyprus, is a blend of serene beaches, historic charm, and outdoor adventures. As you stroll through local cafes a cup of Cypriot coffee in hand, the aroma blends seamlessly with the fresh sea breeze, hinting at the leisurely day ahead. A visit to the historic Church of St. Elias is a journey through time, its stone steps leading to panoramic views of the town below, while the serene Fig Tree Bay invites coastal walks and tranquil reflections with each gentle wave. In Protaras, the culture and history are as rich as the blue of the Mediterranean that kisses its shores.
In the heart of Protaras lies an array of adventures waiting to be embarked upon. While the town offers numerous activities, an expansive selection of organized tours and excursions promises a deeper dive into the local culture and natural beauty. We've sifted through numerous offerings on Viator.com to curate a selection of exceptional tours and activities that epitomize the essence of Protaras. With a simple booking process on Viator, your adventure is just a click away, laying a canvas of exhilarating experiences at your fingertips.
Sailing the Azure: Sea Tours
Embark on a maritime adventure with the Catamaran Crystal Sea Cruise from Protaras, where the gentle sea breeze whispers tales of ancient mariners. As you glide over azure waters, the coastal wonders of Eastern Cyprus unveil their beauty, each wave a brushstroke on the endless canvas of blue. The adventure sails forth with the San Antonio Crystal Sea Cruise from Protaras aboard the San Antonio II schooner. As you navigate towards the scenic Konnos Bay and the mystic Blue Lagoon of Cape Greco, the cerulean depths beckon for a refreshing swim amidst a picturesque backdrop.
Off the Beaten Path: Land Tours
The rugged charm of Cyprus awaits with the Troodos 4X4 Safari Tour from Protaras. As you traverse the wild trails leading to the verdant Troodos Mountains, the rustic allure of the island unveils itself through picturesque vineyards and cascading waterfalls. The adventure continues with the Caves Jeep Safari from Protaras & Ayia Napa. Roaring through scenic caves and natural bridges, a notable stop at Lover's Bridge promises good fortune, while the tranquil Konnos Bay provides a serene respite from the rugged trails.
Beneath the Surface: Water Adventures
Dive into aquatic marvels with the Relax Family Cruise in Cyprus with BBQ Lunch and Drinks. As you sail along the serene eastern coast, the Mediterranean horizon stretches endlessly, promising a tranquil escape. The BBQ lunch adds a touch of local flavour to your maritime adventure. The narrative of aquatic exploration continues with the 3-Hours Boat Tour in East Cyprus. As you navigate through sheltered coves, the clear waters invite you for a swim or snorkel, and each ripple a beckon to explore the underwater wonders of Protaras.
Family Anchors: Family-Friendly Cruises
Set sail into the family-friendly embrace of the Mediterranean with the Relax Family Cruise in Cyprus with BBQ Lunch and Drinks, where the serene waters and the Cyprus coastline promise a tranquil escape. As you navigate through gentle waves, the delightful aroma of a BBQ lunch fills the sea breeze, offering a hearty feast as you anchor near a secluded cove. The journey continues with the Medusa Cruises 4-Hour Chill Out – Turtle Cruise In Protaras, adding a touch of aquatic wonder to your voyage. The anticipation heightens as the majestic sea turtles appear gently near the Protaras coastline.
Booking Your Adventure
Embark on your Protaras adventure easily by booking your tours and activities through Viator.com. Your voyage into the myriad charms of Protaras is but a click away, ensuring a seamless exploration of this Mediterranean gem.
Best Beaches in Protaras
Protaras, a sun-drenched paradise on the southeast coast of Cyprus, welcomes beach enthusiasts with its medley of golden shores and crystalline waters. This coastal haven boasts various beaches, each offering a unique charm, from bustling family spots to tranquil coves where solitude whispers with the waves.
Envision yourself lounging on the expanse of Fig Tree Bay, where the beach's namesake ancient fig tree stands sentinel throughout fine sand and clear, shallow waters. Ideal for families and water sports enthusiasts alike, this beach is a postcard-perfect setting, complete with all the amenities for an effortless day under the Cypriot sun.
The hidden allure of Green Bay will entice you, a secluded jewel where snorkelers delight in underwater marvels amidst the calm, turquoise embrace of the sea. This lesser-known spot offers a serene alternative to the more frequented beaches, perfect for those seeking a tranquil retreat.
For the traveller with a penchant for scenery, Konnos Bay awaits, cradled between the craggy outcrops of Cape Greco. The bay's intimate atmosphere and mesmerising azure waters provide a haven for swimmers and a picturesque anchor for yachts bobbing gently on the horizon.
The charm of Protaras' beaches is in their diversity, with each sandy enclave presenting its narrative. Sirena Bay, with its rustic beach bar set against a backdrop of swaying palms, offers a laid-back vibe reminiscent of a hidden Caribbean shore. It's a spot where time slows and the spirit unwinds.
And then there's the vibrant energy of Sunrise Beach, where the morning sun glitters like a trail of diamonds on the sea, promising a day of excitement with beachfront cafés and the laughter of sun-seekers.
Protaras is not merely a destination; it's a coastal anthology where every beach tells a story, every wave sings a melody, and every sunset marks the beginning of a starlit serenade. In this Cypriot corner, the perfect beach awaits every traveller, inviting you to embrace it and let the stories unfold. Step into the embrace of Protaras' shores, where the tales of the sea are eternal.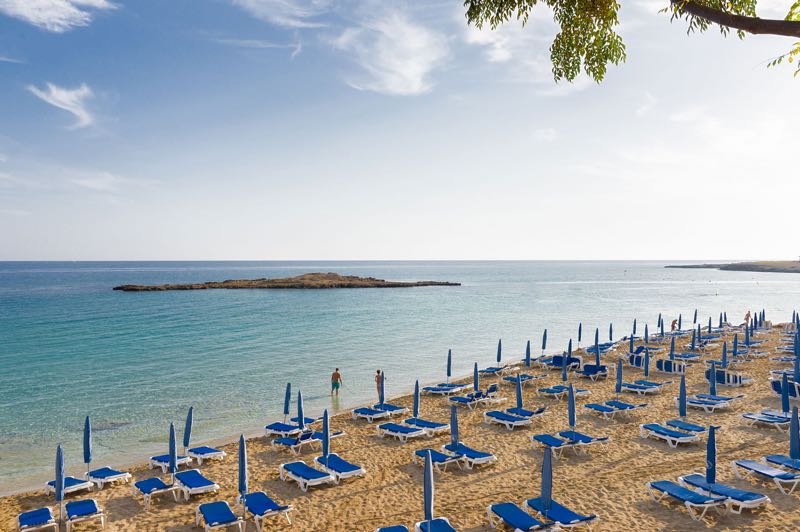 Shopping in Protaras
The serene allure of Protaras goes beyond its crystalline waters and golden sands, unveiling a shopping scene that is as quaint as it is captivating. Whether it's the hunt for the perfect holiday souvenir, a taste of local fashion, or a delve into Cypriot culture, the town's retail landscape offers a delightful exploration.
Signature Streets and Boutiques
The heart of shopping in Protaras beats along its charming streets, where boutiques and shops invite curious minds. A stroll down the main lane unravels a variety of retail havens like Armyra Beach Boutique, each with its unique array of offerings ranging from modern apparel to intriguing souvenirs.
Traditional Treasures
Protaras, deep in Cypriot tradition, presents a shopping experience that homages to local craftsmanship. The boutiques here are a canvas displaying the delicate artistry of handmade Lefkara lace and other traditional artefacts that embody Cyprus's rich heritage.
Modern Shopping Venues
For those with a penchant for a more modern retail experience, the town doesn't disappoint. While it may not have a sprawling mall, the presence of unique shops like Askott Pottery offers a blend of contemporary and traditional shopping experiences, making every visit a delightful discovery.
Quaint and Curious
Protaras also caters to the quaint-hearted with smaller, whimsical shops that offer a variety of unique finds. Places like Bootlegger Off Licence Store hold a treasure trove of curious items that beckon the explorative shopper, contributing to the town's diverse retail charm.
At its core, shopping in Protaras is a gentle voyage through a blend of modernity and tradition, every shop a doorway into the town's warm and welcoming culture. As you meander through its retail landscape, each purchase becomes more than just a transaction but a beautiful narrative of your time spent in the heart of Cyprus.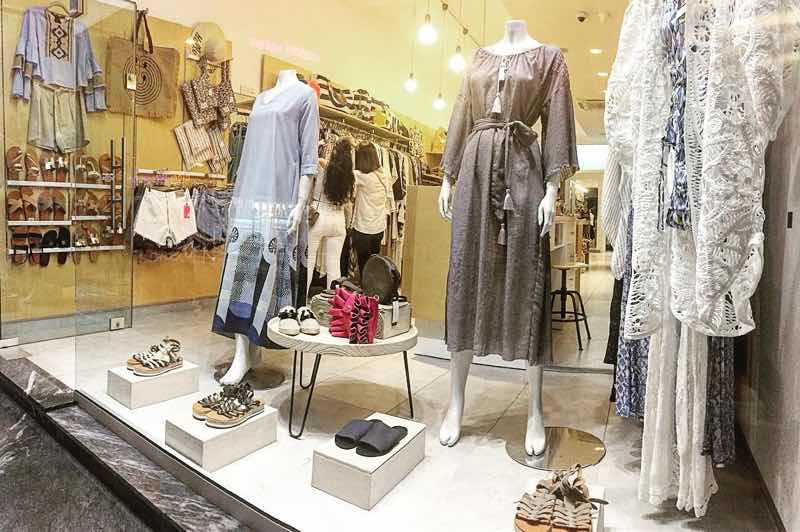 Where to eat in Protaras
Protaras boasts a rich tableau of dining experiences that cater to every taste and occasion. As you meander through the bustling streets of this charming resort town, you'll be greeted by an array of restaurants ranging from cosy family-run tavernas offering the heart and soul of Cypriot cuisine to elegant establishments where gourmet dishes and fine wines take centre stage. From the lively Protaras strip, known for its eclectic mix of eateries, to the serene environs of Fig Tree Bay, where dining by the water's edge is a nightly spectacle, Protaras presents a culinary landscape as diverse as the island's culture.
Local Delicacies
Begin your culinary voyage at the Poseidonio Tavern Restaurant, a quaint eatery tucked within the lush greenery of Protaras. It's a treasure trove of Cypriot cuisine where traditional meze platters offer a symphony of local flavours, ideal for those warm evenings under the starlit sky. Then, make your way to Andama Tavern, where the island's culinary heritage shines through dishes crafted with recipes passed down through generations, each plate a homage to the rich tapestry of Cypriot gastronomy.
Seafood Specialties
Protaras' proximity to the sea ensures a bounty of fresh seafood. At the harbourside, Kalamies Beach Restaurant presents a spread of marine delicacies, from grilled octopus to succulent calamari, paired perfectly with the panoramic views of the Mediterranean. For a dining experience that oscillates between casual and sophisticated, Isaak Tavern offers an eclectic menu where each seafood dish is a conversation starter, whether you're dining al fresco or toes-in-the-sand.
Global Flavours
For those with a palate for global tastes, Doma Restaurant delivers an impressive array of international dishes with a Cypriot twist. Here, the world's flavours are presented with local ingredients, creating a menu that's both familiar and intriguingly novel. Rocas Experience Restaurant, on the other hand, offers diners exceptional Mediterranean fusion cuisine, with the freshest ingredients and innovative creations, adding a touch of the exotic to Protaras' dining scene.
Gourmet Experiences
Amidst the easy-going charm of the coastal town lies the elegant Ristorante La Cultura Del Gusto, where fine dining meets the shores of Protaras. The restaurant is a haven for gourmands, offering a fusion of Italian and Mediterranean cuisines, plated with artistic flair and served with a selection of fine wines.
In Protaras, every dining spot tells a story, every dish a chapter of the island's flavourful legacy. This town is a culinary canvas waiting for you to paint your gastronomic adventure with every bite. Whether seated in a traditional tavern, a beachfront bar, or a gourmet eatery, the invitation is clear: indulge, enjoy, and let the tastes of Protaras guide you through an unforgettable journey of culinary discovery.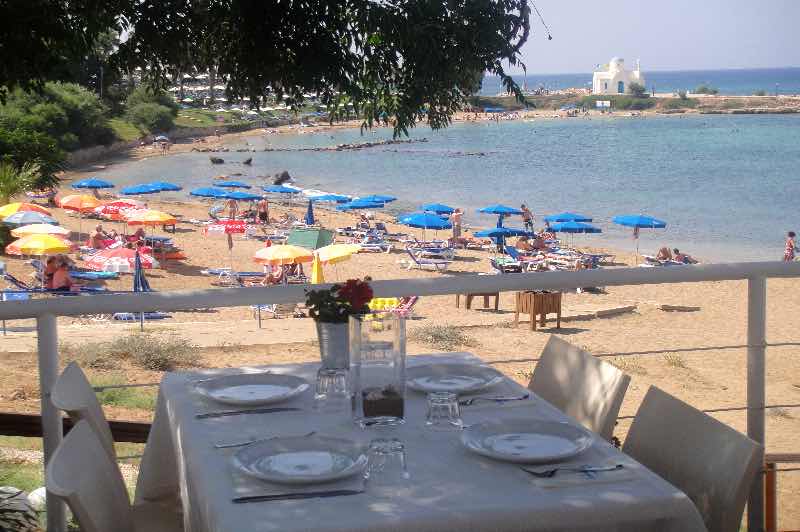 Nightlife in Protaras
Protaras becomes a beacon of nocturnal thrills as dusk falls. The town's nightlife, a blend of lively bars and pulsating clubs, promises memorable nights under a starlit Mediterranean sky.
Bars: Sundowners to Moonlit Toasts
Begin your evening at the renowned Tulum Beach Bar , where Serenity Meets Celebration – a unique coastal retreat offering tranquil weekdays of soothing calm and vibrant weekends alive with the pulse of Techno beats, embodying the perfect blend of relaxation and revelry by Trinity Bay's picturesque shores
Not far behind is the nautical-themed Love Boat Bar, where melodies float on the breeze. It's a sanctuary for live music lovers and karaoke stars alike. Sing along or soak up the convivial atmosphere this place is celebrated for.
For sports enthusiasts, Rockafellas Sports Bar presents a lively venue to cheer on your favourite teams. Its vast menu of drinks and gastro delights ensures you get all the scores.
Ghetto Cocktail Bar vibrates with energy, its dance floor a magnet for those who follow the rhythm wherever it leads, while Malmia Bar offers a more intimate setting, its ambience a soft embrace for those seeking a chat amongst friends.
And for a touch of sophistication, Bell's Cocktail Bar exudes elegance. Its curated cocktail list is as impressive as the refined atmosphere that greets you upon entry.
Clubs: The Heartbeat of Protaras Nights
Nava Seaside offers comfort and convenience with loungers, gazebos, and provided towels, this all-day bar transforms from a culinary delight serving modern Mediterranean and sushi by day to a vibrant night venue hosting artists under the summer stars.
For a night filled with impressive performances, Sfinx Bar delights its guests with top-notch tribute acts and bands that capture the essence of the greats. Those seeking a more chilled-out vibe will find solace in Nalu Cocktail Bar. With its laid-back ambience and an exquisite cocktail menu, it's the perfect spot to wind down and sip on the craftsmanship of skilled bartenders.
Protaras by Night is a canvas of experiences, from the lively bars where laughter dances in the air to the clubs where every beat is a pulse of the island's heart. Whether raising a glass under the glimmer of a bar's light or moving to the rhythm of the night, in Protaras, every evening is a tale of delight waiting to be written.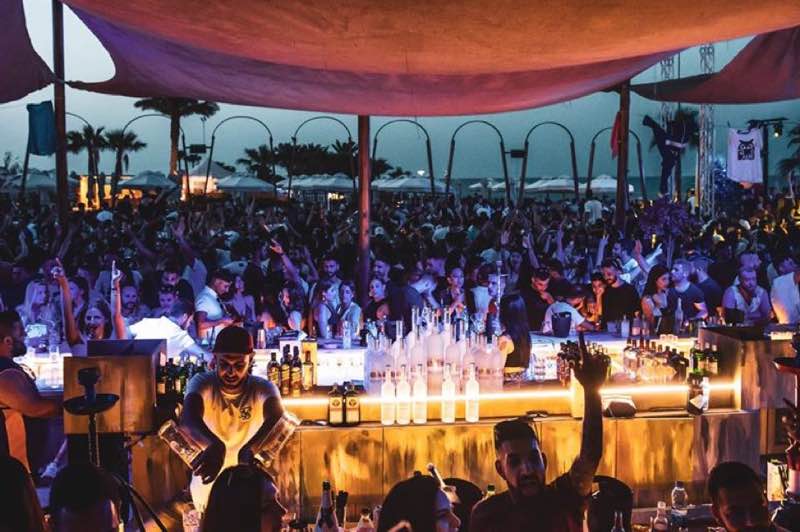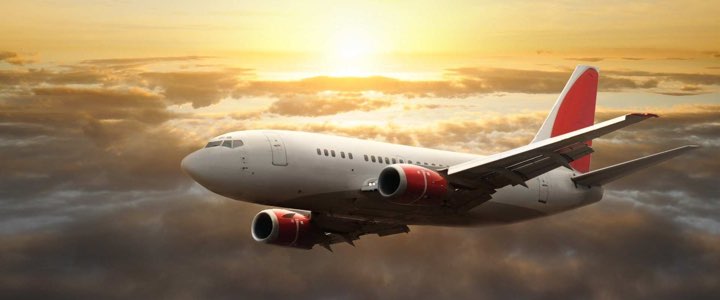 Book Flights
Search and find the best flight deals online Compare airfares from 728 airlines and hundreds of travel sites.
Search Flights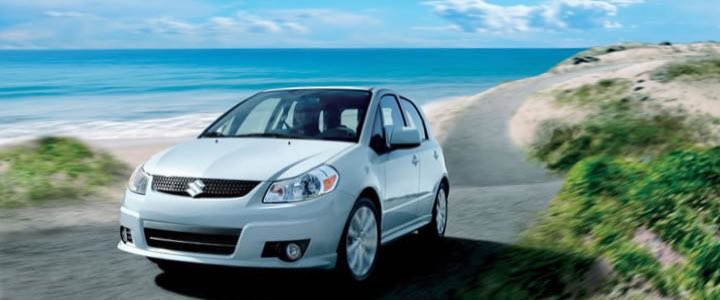 Book Car Rentals
Explore the island on your pace with a car. Search and compare 900 companies for the best car rental deals
Search Car Rentals
Explore Nearby Destinations